Your and your partner share a special and unique relationship that isn't like everyone else's so why would you want your engagement ring to be? Keep scrolling to peep seven of the most unique, yet minimalist engagement rings.
1. Opal Oval Engagement Ring
This seems to be a rising trend, the negative space. If you adore the idea of a big stone but don't necessary feel like something that large is necessary? Test out a negative-space ring with a halo of tiny diamonds.
2. Teardrop Moonstone Engagement Ring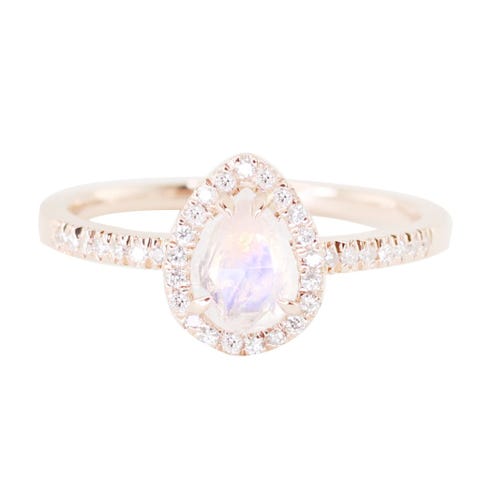 Let's be honest, a pear-shaped stone in a halo setting is rather common however the one major difference here is the center moonstone.
3. Pave Wrap Engagement Ring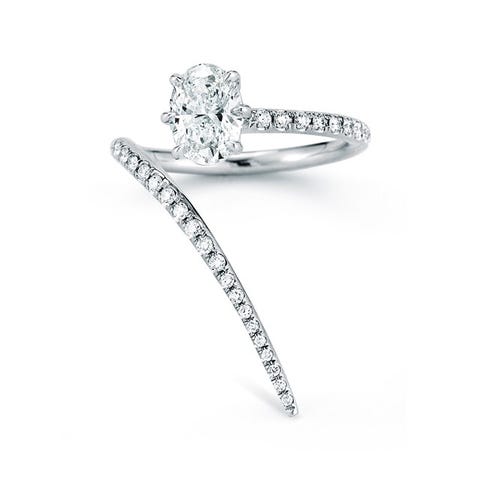 This engagement ring with its long tail is quite obviously striking. With its pave tail and striking oval-cut diamond this engagement ring is so special.
4. Pietro Marquise Diamond Ring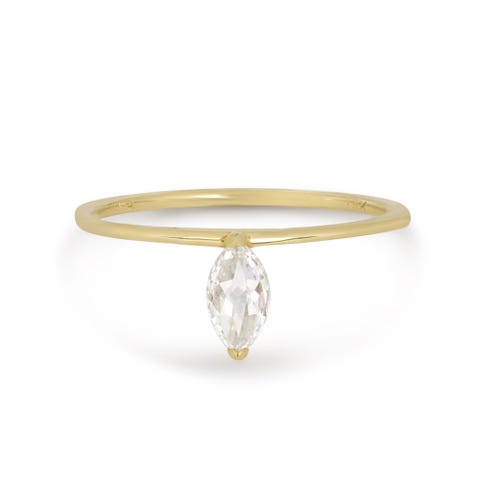 How simplistic yet breath-taking is this minimalist design. A simple gold band topped with a marquise-cut diamond dangling off the bottom is just the right mix of classic and unique.
5. Peach Tourmaline Solitaire Ring
Pear-shapes are very trendy right now, and a pink version with a split shank setting and clustered diamonds will help you stand out from the crowd.
6. Vintage Oval-Shaped Opal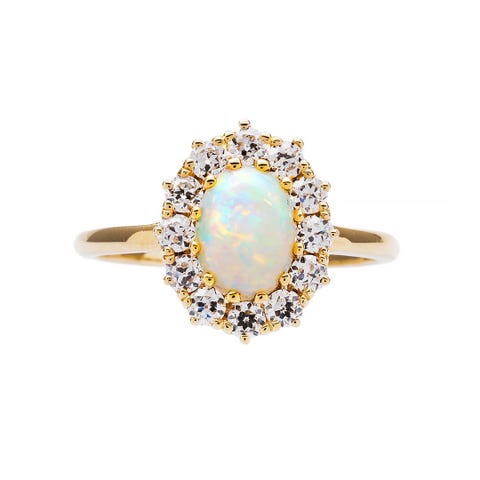 It's vintage, yet timeless. An oval-shaped opal surrounded by halo Moissanites is the perfect ring if you're the minimalist girl looking for something to stand out.
7. Multi Fringe Ring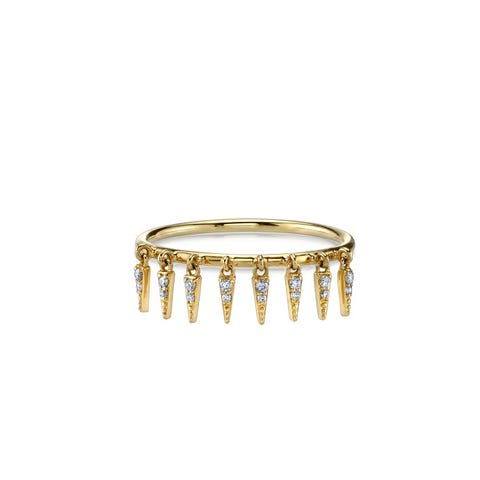 A ring with free-moving, dangling fringe details is sure to stun your friends and family when you share your good news.